Australian start-ups look to tap 'gold' hydrogen

Combustion Industry News Editor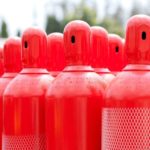 A number of companies in Australia have been formed with the aim of extracting 'gold', naturally-formed hydrogen, particularly in the state of South Australia, as the Financial Times reports.
Archives document that in the 1930s, prospectors in the state had come across wells of almost pure hydrogen when drilling for oil. Certain geological conditions, such as iron-rich rocks and salty water, are particularly conducive to the formation of gold hydrogen, which according to the literature is typically trapped under salty carbonate rock. Being naturally formed and usually with a high purity, it is likely to be significantly cheaper to produce than its blue and green siblings, a key motivation for the start-ups.
An estimate by Gold Hydrogen, the first company to be granted a permit to explore for hydrogen, is that within the 9000 square kilometres of territory to be explored by it (which include the Yorke Peninsula as well as Kangaroo Island), there is 1.3 million tonnes of hydrogen. (As a means of comparison, the European Union is targeting domestic production of up to 10 million tonnes/year by 2030 through electrolysis.) Gold hydrogen is already produced at a site in Mali, after reserves were discovered by accident in 2015, raising the prospect of further discoveries in the future and a significant stream of cheaper hydrogen. Such a circumstance would be a boon to the hydrogen industry overall, as excess renewable energy is not in great supply at present, but is likely to be more so after 2030 and onwards, and one estimate is that natural hydrogen could be produced for between AUD$0.5-1.5 per kilogram (€0.33-1.00/kg or US$0.35-1.06/kg), well under the AUD$5/kg cost today.
Still, there is considerable uncertainty at present regarding the prevalence and exploitation of gold hydrogen reserves, though it is sure to be of high interest around the world.