Australia formally raises 2030 emissions reduction target to 43% from 2005 levels amidst domestic energy market drama

Combustion Industry News Editor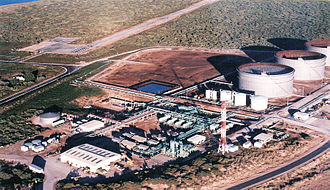 New Australian Prime Minister Anthony Albanese has formally committed the country to a 43% greenhouse gas emissions reduction from 2005 levels by 2030, the target his Labor Party took to the election on 21 May. (The previous target was a 26-28% reduction.)
In making the commitment formally, Mr Albanese said that his government had "drawn a line" under more than a decade of political fighting and consequent slow action on climate change. The new target is a fairly ambitious one. While emissions fell by 122.4 Mt/yr from 2005 to 2021 to 494.2 Mt/y in 2021, a fall over the period of 20%, the next eight years must see a fall of an additional 143 Mt/y. Over the first year of the pandemic, Australian GHG emissions fell by 26.7 Mt/y. By comparison, if emissions were to fall linearly to 2030 to meet the new target, they would need to fall by 17.8 Mt/y.
The announcement was made in the midst of a dramatic week for the eastern Australian electricity grid, which services the majority of the population. The market is split into pre-contracted generation and a spot market, and for the first time in its history the spot market was suspended as the Australian Energy Market Operator forced generators into operation. Before the suspension, the AEMO had set a price cap in the spot market, which, because of high coal and gas prices, had led some generators to opt out of operating, bringing a threat of blackouts, with households advised to limit their energy use.
The western electricity grid has not experienced these problems, as the state of Western Australia implemented a rule in the 2000s that 15% of natural gas produced in the state would be quarantined for its own use.