ArcelorMittal launches Steelanol carbon capture and use project

Combustion Industry News Editor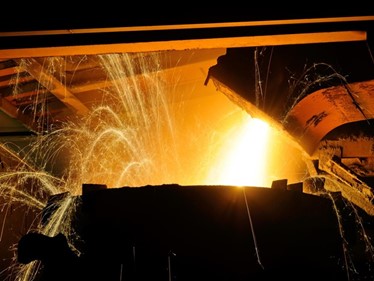 ArcelorMittal has launched a first-in-Europe 'Steelanol' project at its steel plant in Ghent, Belgium. The €200 million (US$210 million) investment means that carbon dioxide captured at the plant, along with waste biomass, will now be converted into ethanol, using biocatalyst-based carbon recycling technology developed by LanzaTech. When it reaches full capacity, the plant will produce 80 million litres of ethanol per year, and avoid 125 Mt of CO2 emissions annually, a significant saving.
A further reduction of 112.5 Mt/y will come from the first quarter of next year, when the 'Torero' project is also incorporated into the plant, which will substitute some of the coal used in the blast furnace for sustainable biomass. Also involved in the Steelanol project were Primetals Technologies and E4tech.