Air Liquide – EQIOM project to create low-carbon cement a step closer after EC funding secured

Combustion Industry News Editor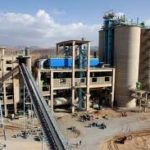 Air Liquide's K6 project in cooperation with French cement maker EQIOM has been awarded €150m by the European Commission through its 2021 innovation fund, pushing the project closer to implementation. The project involves installing an oxyfuel-ready kiln, to be powered by alternative fuel, as well as a carbon dioxide liquification facility, at EQIOM's Lumbres cement plant, near Dunkirk, France. Oxygen for the kiln is to be supplied by Air Liquide, which will also provide its Cryocap Oxy technology to capture and liquefy the CO2 by-product.
The project will help to establish a CO2 collection and transport hub in the Dunkirk area on the northern coast of France, which hosts a range of industrial facilities. If it goes ahead, further funding and regulatory approvals must be obtained prior to a final investment decision by EQIOM.