UK to lead global challenge to reduce the cost of innovative new carbon capture technology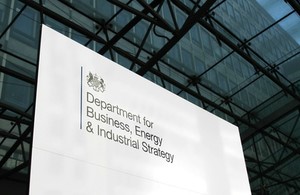 On 23rd May in Malmo, Sweden, the UK's Energy Minister Claire Perry announced that the UK is to lead an international challenge, together with Saudi Arabia and Mexico, to remove carbon from emissions (see press release here).
This challenge will be a unique opportunity to enable an up-and-coming technology to scale-up by working together with other countries.
Carbon capture is one of seven Mission Innovation Challenges announced in 2015 at COP21.
In support of this challenge, the UK has also announced £21.5 million of funding for innovative new carbon capture, utilisation and storage (CCUS) technologies. The aim of the funding is to invest in innovation that could reduce the cost of the technology by supporting its development so that CCUS can become commercially viable at scale.
Although there are currently only 22 plants in operation or construction, there is a global consensus that carbon capture will be critical in meeting the aims of the Paris Agreement and supporting clean growth. This technology can capture carbon dioxide (CO2) emissions from industry or power generation as well as support low-carbon hydrogen production.
Energy and Clean Growth Minister, Claire Perry said: "My ambition is for the UK to become a global technology leader in carbon capture, working with international partners to reduce its costs. As the UK has led the debate globally on tackling climate change and pioneering clean growth, we are leading this global challenge with an initial £21.5 million investment in CCUS innovation."
As well as the potential to help reduce emissions in industries through the manufacture of concrete, chemicals, steel, there are also opportunities to maximise economic opportunities for the UK through new technologies and the supply chain.