Introducing the Translational Energy Research Centre (the new home of IFRF)

IFRF Administration & Communication Coordinator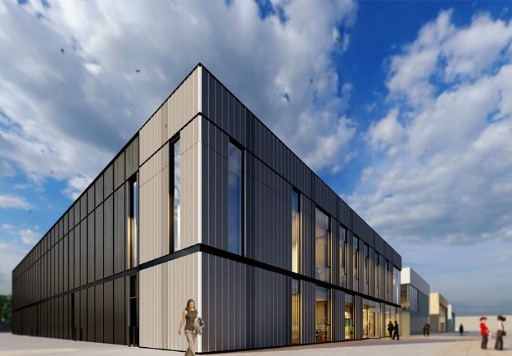 ---
Most things in life at the moment may seem to be standing still, however here we are able to offer you a fly-through of the Translational Energy Research Centre (TERC) – which will be the future home of IFRF.
The building, situated on Sheffield's Advanced Manufacturing Park, is being constructed by the University of Sheffield and is to become a national testing facility that will be essential in finding practical solutions to the most critical energy challenges that we face today. It will include state-of-the-art equipment for conventional energy, carbon capture, utilisation and storage, biomass, hydrogen, renewable energy, energy storage and smart grids. This means the new centre will rapidly increase the speed that new low-carbon energy technologies can transition to market.
However what the video doesn't show is that another combustion-relevant research centre is to be built in the space adjacent to TERC's out-door rigs area and behind the next-door research centre. This one will be dedicated to sustainable transport fuels (more on this at a later stage!).
Click here to see the fly-through video and here to find out more about TERC.