AFRC welcomes new Chair – Vance Varner

IFRF Administration & Communication Coordinator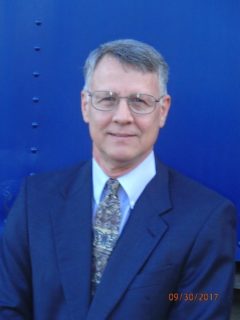 ---
This year marked a new era for our American Flame Research Committee (AFRC) as they welcomed a new chair – Vance Varner.
Vance assumed the new role from his predecessor – Phil Smith, University of Utah – in January 2020 and is looking forward to engaging with all AFRC's members to see what he can bring to the fold.
Vance has been an active member of AFRC and IFRF for some time now, including having his papers published in our Journal.
On his appointment Vance said:
"It is an honour to have been selected as Chair of the AFRC. Having been in the combustion world for about 20 years, I have had the opportunity to meet several of the true experts – Bob Schwartz, Dick Waibel, Jim Seebold, John Pohl, Phil Smith, and many other, equally important people. Their shared experiences have been invaluable in my development and education around flames.
Combustion, in some form, will continue to be an intimate part of our world. It is critical that we experts continue to improve our processes / equipment, and to show society the value of continuing to have it.
My vision for AFRC: the premier organisation for which will unite the North American combustion experts for exchange of ideas / visions / solutions to problems involving combustion. Annual technology conferences provide the unique forum for representatives of academia, research, supplier, designer, and end users to have this personal exchange of information.
Through the IFRF, communication with other National Committees and global experts will be imperative to continue this mission for all of us. I look forward to the challenges."
Vance has had a successful career in combustion, working for or with some of the key AFRC members such as Dow Chemicals Co. (where he spent 39 years), HTRI (featured in this edition) and currently at John Zink. At Dow Chemicals Co. he was responsible for flare technology – new / troubleshooting / inspection – for over 180 flares globally.
In addition to combustion expertise at Dow Chemicals Co., Vance has:
Experience in Process Engineering Design
Ethylene production – both operations and the Dow technology centre
Lead Process Engineer for large revamp / new plant designs (ethylene units)
Expertise in heat transfer (shell & tube / air cooled exchangers)
Also he is an active member of the API Standards fired equipment area (537 Std Task Force Chair).
We are delighted that Vance has joined the IFRF Council of Committee Chairs and we look forward to what he has in store for his members.