UK plans for 'net-zero' emissions move forwards
The last couple of weeks have seen some interesting thinking emerging concerning how the UK's 'net-zero' emissions target planning may develop, what technologies might come into play, and an alternative, more stringent, target proposed by the Labour Party.
Having been the first country in the world to put legislation in place requiring emissions of carbon dioxide (CO2) and other greenhouse gases (GHGs) to be reduced and setting a CO2 reduction target for 2050 (in the Climate Change Act 2008), the UK went a step further in June this year by establishing a net-zero GHG emissions target for 2050. By doing so, it became the first G7 nation to commit to becoming a net-zero GHG emitter, joining Sweden, Norway and Finland in such a commitment.
As can be read in IFRF's blogpost today on 'The race to net-zero: what, why, how, where, who, when?', these four trail-blazing countries have now been joined by 12 others in establishing legally-binding net-zero GHG emission targets, with others following in their wake (along with various states, cities and companies).
UK government to set out pathway to net-zero by 2050 next year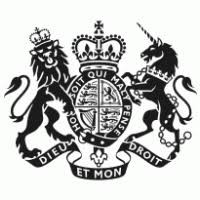 ---
Last week, the UK government announced that it will set out a roadmap for meeting its 2050 net-zero target during the course of next year. Asked how the government planned to hit the target, business secretary Andrea Leadsom said that the government wanted to come up with a "pathway that combines energy security, affordability for taxpayers and achieving net-zero" – not many clues there! Appearing before the Business, Energy and Industrial Strategy Committee, Leadsom said the UK had "various different ways" of meeting the target, which could include making use of carbon capture and storage technology, nuclear power and renewables.
Leadsom also clarified that £30 million of funding announced in September's government 'spending round' to support decarbonisation was only a portion of the funding they planned to put towards the goal. The announcement of £30m to "help to move the UK towards its net-zero greenhouse gas emissions target by 2050" had attracted some fierce criticism, with Mike Childs, head of policy at Friends of the Earth, saying at the time that the announcement amounted to a "few financial crumbs" and "completely undermines" the government's commitment and climate plans. Leadsom clarified that the money was "specifically for the resourcing aspect of looking at the choices" that could enable the UK to meet the net-zero target. She also pointed to several other tranches of funding to support the ambition, including £400m for electric vehicle charging infrastructure.
Leadsom also said that the government's Energy White Paper – expected to be published earlier this year – will now be published in the first quarter of 2020, and would "inform the choices that we want to propose".
An industry perspective…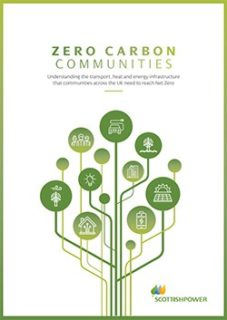 ---
One perspective on how the UK's net-zero target might be delivered and what it might cost was also revealed last week by ScottishPower and SP Energy Networks. 'Zero Carbon Communities' – the first detailed roadmap to show how local communities could play their part in reaching the UK's net-zero targets – paints a picture of an all-electric future, with electric cars and buses progressively decarbonising the transport sector, and homes and businesses heated by energy-efficient heat pump systems replacing gas networks.
Based on forecasts commissioned by ScottishPower from independent research consultancy Capital Economics, the report outlines that the UK will need to install more than 25 million electric vehicle (EV) charging points and nearly 23 million heat pumps to meet its 2050 net-zero target – more than 4,000 EV charging points and heat pumps every day from now until 2050.
Zero Carbon Communities sets out the details of what this means at a local level, with its launch in Liverpool. In coming months, the campaign will roll out to other areas served by SP Energy Networks – including cities like Edinburgh and Glasgow, and rural communities in Anglesey and Fife – to reflect how different places have differing needs and there is no 'one-size-fits-all' model. Full details of the campaign are available at Zero Carbon Communities.
Capital Economics estimates the total cost of transforming the UK's transport and heating systems, as well as upgrading the electricity grid to manage this increased demand, to be £286 billion by 2050. Of that, £48 billion is the estimated cost of reinforcing the electricity networks. Crucially, much of the work and the investment will need to be in place by 2035.
"We know electricity demand will more than double as we move away from the fossil fuels that power our cars and heat our homes today," said Keith Anderson, CEO of ScottishPower at the report's launch. "We think this data should be a wake-up call for policy-makers. Zero-carbon targets may seem like a long way off, but if we're to work with communities properly to ensure people aren't left behind by the green transition, the reality is there's no time to lose" he added.
Labour's alternative target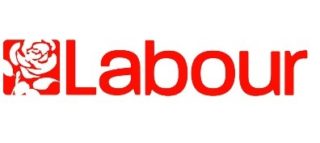 ---
Labour, the UK's official opposition party, looks set to commit itself to one of the most radical net-zero GHG emissions targets in Europe after its members voted at their autumn conference last month in favour of a target date of 2030. They backed a motion by the campaign group 'Labour for a Green New Deal' to set that date for achieving net-zero GHG emissions, as well as nationalising the 'big six' energy firms and guarantee green jobs. The hope is that the party will adopt the Green New Deal proposal in its next manifesto as official party policy. Rebecca Long-Bailey, shadow secretary for business, energy and industrial strategy, is one of the most senior party figures backing the 2030 target.
A 2030 date has been advocated by the UK's Green Party for a number of years, but Labour activists say their motion is broader in scope and contains the most radical collection of environmental policies ever passed by Labour members. Anti-climate change activists have said it is the most radical set of left-wing policies to be passed by party members in a generation.
In addition to working with scientists and trade unions towards net-zero emissions by 2030, the Green New Deal also proposes repealing all anti-union laws, banning shale gas fracking, decarbonisation by progressive taxation of the wealthiest in society, and taking all public transport into public ownership so that it is free or affordable. Specific transport measures would include rail electrification, supporting high-speed rail, creating rail freight on the West Coast Mainline and removing heavy goods vehicles from roads. They also want to retrofit zero-carbon measures on social and council housing, and on public buildings. The proposal also suggests working collaboratively with farmers to eliminate pollution and GHG emissions from the agricultural sector.
"Labour now has the most ambitious net zero plans in the world. Conference agreed that these should be achieved through massive investment in infrastructure and skills, public ownership of key utilities and supporting climate transition in the global south," said a Labour Party spokesman.
The 2030 target puts Labour on a par with the Greens but well ahead of the Conservative Party, which is aiming for net-zero by 2050, and the Liberal Democrats, who aim for 2045.
"Net-zero by 2030 will be extremely difficult, but it may be the right date to aim for," said John Sauven, executive director of Greenpeace UK. "If it can be done, it should be, and if it can't, then missing the target by a few years – or even a decade – is still a far better outcome than hitting the government's 2050 target, which is dangerously late."
[Editor: See also our Combustion Industry News item about analysis released two weeks ago by consulting firm Aurora Energy Research that estimates the additional power generation capacity the UK will need to go net-zero by 2050.]