Wood Mackenzie report outlines scale of changes required to meet EU's 2030 55% greenhouse gas emissions reduction target

Combustion Industry News Editor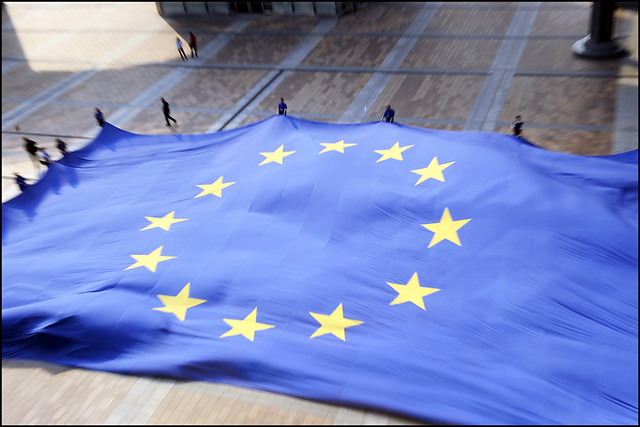 ---
Energy consultancy Wood Mackenzie has released a report into what the European Union will need to do to meet its 55% greenhouse gas emissions reduction goal for 2030 (from 1990 levels). Recognising the EU as a global leader in emissions reductions, and the 55% target as a necessary one in meeting the longer-term goal of becoming net-zero by 2050, the report finds that "dramatic changes" will be needed over the coming decade to achieve the aim. It pinpoints prompt reform of the Emissions Trading System as crucial in meeting the goal, so that it provides "more certainty on the future costs of carbon and the sectors that will be affected", and does so quickly, particularly to spur investment in carbon capture and storage and low-carbon hydrogen.
Currently, Wood Mackenzie estimates that the EU is on track to achieve a 46% reduction in emissions by 2030, and to increase that to 55% will, in addition to reforming the ETS, need to:
Reduce emissions from transport by increasing the portion of electric vehicles to 97% of new sales by 2030
Expand solar and wind power generation capacity by 54 GW and 25 GW, respectively
Shut 18 GW of coal-fired power plant capacity, and encourage more coal-to-gas switching
Increase the availability of key metals to allow more widespread electrification
Do more to make buildings energy efficient
Change behaviours to encourage less flying and driving, as well as less consumption of fossil-fuel derived products. The report states that policymakers "will need to make difficult and, in many cases, unpopular decisions to deliver greater emissions reductions from buildings and the sectors covered by the carbon market."
An increase in the price of carbon allowances of around two-fold would be needed, along with a carbon floor price, to encourage fuel switching from coal to gas (something the report finds would reduce power sector emissions by 18%). But even higher price increases would be needed to incentivise CCS facilities for a broader range of industries. This of course raises the problem of competitiveness of industry compared to the rest of the world, and the report notes that the carbon border tax is the European Commission's envisaged means of protecting European industry, though it does not comment on if it believes this system would be effective. It does, however, suggest that biofuels will grow in importance for greenhouse gas emissions reductions, especially when coupled with CCS.
Overall, the report makes interesting reading, and comes with a number of interesting charts. Reading it, one gets an appreciation of just how much work it will be to meet the highly ambitious 55% target.