New German LNG terminal a gesture to US as Russian imports increase

Combustion Industry News Editor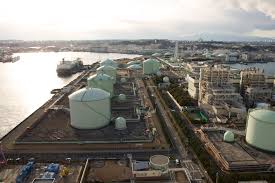 Germany is to build a new LNG import terminal in a move that is widely seen as a concession to the USA, which opposes Germany's concurrent support for the Nordstream 2 project that will increase gas import capacity via pipeline from Russia. A site for the new terminal is yet to be established, but there is already doubt that the terminal, when built, will import much American gas, or much gas at all. The utilization of existing LNG terminals across Europe was around 25% at the end of last year, suggesting that further capacity increases will do little to increase imports, though both economics and politics will shape what actually happens. In general, Russian gas is estimated to be 15-25% cheaper to produce and export to Europe than US gas, but the detail and complexities of production and supply may provide significant instances where US gas is more competitive. Politically, ex-Soviet states such as Poland and Lithuania are actively pursuing an end to or diminution of Russian gas imports, which is likely to mean higher LNG imports, albeit not necessarily from the US (the Middle East is another major player). For now, economics seems to be winning the day, with Russian gas company Gazprom's exports to Europe reaching a record high for the first half of this year.