Chesapeake Energy exiting oil to focus on natural gas

Combustion Industry News Editor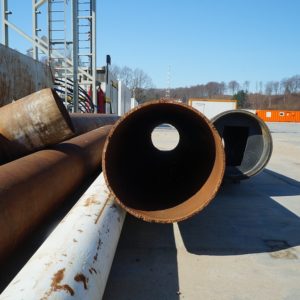 Chesapeake Energy, a pioneer of the North American shale revolution which in 2020 went bankrupt as a result of the sharp drop in oil prices caused by the halting of much economic activity in response to the COVD-19 pandemic, has made the decision to get out of the oil business and instead concentrate on natural gas.
The reasoning is simple but powerful: on the one hand, the company has been able to drive down production costs for natural gas more than for oil, and on the other hand, demand for natural gas is strong and likely to remain so for years to come, particularly as LNG export becomes more common place and as Russian natural gas exports to Europe continue to decline.
It will sell its oil assets in Texas's Eagle Ford basin to concentrate on gas production in Louisiana's Haynesville basin and the Marcellus or Appalachian basin in north-eastern USA. Chesapeake last year bought Vine Energy, a gas company, for $2.2 billion in order to improve its reach in Louisiana.