American Jobs Plan and SCALES Act to shape US power sector

Combustion Industry News Editor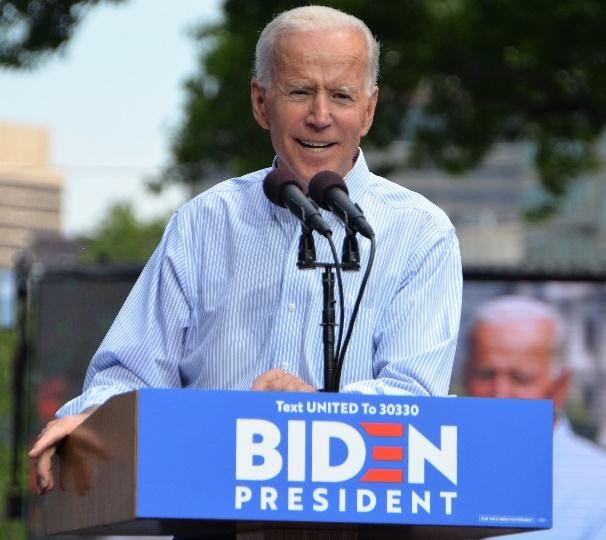 ---
US President Joe Biden has announced his proposed US$2.3 trillion (€1.9 trillion) infrastructure spending package – The American Jobs Plan – which is partly designed to achieve his election campaign objective of decarbonising the US power sector by 2035. The plan is at the moment somewhat light on details for the energy sector, but a new standard for emissions from power generation is expected to be part of the package (which will include carbon capture and storage and nuclear power), as well as the financing of new power generation capacity installation, as well as modernisation of grids.
In addition, there is mention of the development of "15 decarbonized hydrogen demonstration projects in distressed communities" as well as "ten pioneer facilities that demonstrate carbon capture retrofits for large steel, cement, and chemical production facilities", and use of the recently-introduced SCALE Act bill, which has so far attracted bipartisan support, to help incentivise carbon capture and storage installations. The SCALE Act, if passed by Congress, would encourage "the buildout of CO2 pipeline and storage infrastructure, providing a critical link for CO2 sequestration and end-use markets", in the words of Senator Joe Manchin, the Chairman of the Senate Committee on Energy and Natural Resources. Amongst the initiatives of the bill are:
flexible, low-interest loans for CO2 transport infrastructure projects and grants for initial excess capacity on new infrastructure
cost-sharing for the deployment of commercial-scale deep saline aquifer geological CO2 storage projects
increased funding for permit processes for storage sites on the part of states
providing grants to state and local governments for procuring products from CO2 utilisation projects.
The bill is described by one of its supporters as a "common-sense, win-win bill that will help lower carbon emissions and create jobs", and it is difficult to argue with that statement.
More broadly, as Scientific American reports, much of the shape of the energy-related part of The American Jobs Plan will depend on whether the 2035 goal for decarbonising power generation will be made mandatory or aspirational, and the passage of the plan through Congress will be a big part in determining this. If some Republicans can be convinced of the benefits of the plan, it will ultimately be stronger, but at the same time some Democrats – those from fossil fuel-reliant economies – may not support the plan, weakening it. Another considerable influence will be the action of individual states, with the Financial Times reporting on how Republican-led states are proposing to implement law that will have the effect of solidifying the position of fossil fuelled power generation, such as the move in Texas to force solar and wind farms to purchase "ancillary services" and "replacement power" to counteract the intermittency of their power generation. Much is yet to be decided and detailed, and all that must come before the plan can be implemented, and only then will it be seen if the 2035 decarbonisation target can be met in practice; the inclusion of nuclear power, CCS and hydrogen are signs that there is a reasonably realistic approach to the challenge. Announcing the plan, Mr Biden said that "If we act now, in 50 years people are going to look back and say: 'This was the moment that America won the future.'"